Career Story 3: Dr Abdul Ghaaliq Lalkhen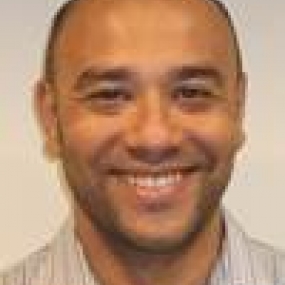 Dr Abdul Ghaaliq Lalkhen
Salford Royal NHS Foundation Trust
I graduated from the University of Cape Town in 1998 and by the time I had completed my internship (FY1 year) and spent a year in a Trauma and Emergency centre in South Africa I decided that I preferred patients who were sick and silent. I left South Africa and came to England to pursue a career in Intensive Care Medicine. I was appointed to a 2 year rotation in Anaesthetics in the South West (Bath and Swindon) thriving in the excellent training, reasonable working hours, study leave , educational supervision and career guidance . I was appointed to the Northwest rotation and I sat the Final FRCA in my ST3 year. Despite the excellent learning opportunities in my Intermediate ICU module I realised that whilst I enjoyed assessing and resuscitating patients on the wards and in A&E that the life of an Intensivist was not for me. I found the fixed environment claustrophobic and the constant negotiating around beds frustrating. I also realised that I had overcome my PTSD secondary to working in A&E and missed engaging with patients in a long-term therapeutic relationship.
I considered a radical switch to General Practice however serendipity intervened and my next module happened to be Intermediate Pain Medicine. Whilst sitting in a Pain clinic I realised that the idea 'sometimes to cure, often to relieve and always to comfort' could be realised through the Practice of Pain Medicine. You can be a diagnostician, perform therapeutic interventions and work in an interdisciplinary team to empower patients to transform a life of suffering to a life of coping successfully with a chronic condition.
My current job plan involves an intervention list with a focus on spinal cord stimulation. I perform percutaneous tunnelled trials and also insert the Implantable Pulse Generator for successful trials. I have a new and review patient clinic and an inpatient pain ward round where I see medical and surgical patients with complex pain problems. I participate in the anaesthetic on call and have a day in theatre which is flexible. I therefore cover most surgical specialties including neurosurgery. I am also an Associate Foundation programme Director and run the FY1 programme.
I have now been a Consultant for four years and Pain Medicine enables me to have autonomy, engage in interesting and challenging interventions, work in a multidisciplinary team and be involved in an evolving specialty.
Want to know more?
Read the rest of our career stories.