Opioids Aware
A resource for patients and healthcare professionals to support prescribing of opioid medicines for pain
Recent Updates
| Page | Update | Date |
| --- | --- | --- |
| | New section created and content on Ketamine added. | January 2022 |
| Controlled drugs and the law | Title and content update to cover controlled drugs. Previously Opioids and the law. | June 2021 |
| | Reviewed to maintain consistency with BNF | August 2020 |
Introduction to the resource
Good practice in prescribing opioid medicines for pain should reflect fundamental principles in prescribing generally. The decision to prescribe is underpinned by applying best professional practice; understanding the condition, the patient and their context and understanding the clinical use of the drug.
Initiating, tapering or stopping opioid medicines should be managed in agreement with the patient and all members of their healthcare team. This resource, developed by UK healthcare professionals and policymakers, provides the information to support a safe and effective prescribing decision.
Key Messages
Opioids are very good analgesics for acute pain and for pain at the end of life but there is little evidence that they are helpful for long term pain.
A small proportion of people may obtain good pain relief with opioids in the long-term if the dose can be kept low and especially if their use is intermittent (however it is difficult to identify these people at the point of opioid initiation).
The risk of harm increases substantially at doses above an oral morphine equivalent of 120mg/day, but there is no increased benefit: tapering or stopping high dose opioids needs careful planning and collaboration.
If a patient has pain that remains severe despite opioid treatment it means they are not working and should be stopped, even if no other treatment is available.
Chronic pain is very complex and if patients have refractory and disabling symptoms, particularly if they are on high opioid doses, a very detailed assessment of the many emotional influences on their pain experience is essential.
Contributors
This resource has been written and collated by healthcare professionals with the support of stakeholder policy groups. Contributors to the resource have included representatives from:
British Pain Society
Care Quality Commission
Faculty of Addictions, Royal College of Psychiatrists
Faculty of Pain Medicine, Royal College of Anaesthetists
NHS England
NICE
NHS Business Services Authority
Public Health England
Royal College of General Practitioners
Royal Pharmaceutical Society
FPM in collaboration with Public Health England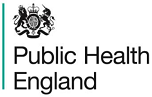 Use our sitemap to navigate Opioids Aware.
This is the best way to find the content you need.
Request an Opioids Aware slide set
A presentation slide set for teaching purposes may be made available by the Faculty that provides a general background about pain and use of opioids. To request these slides please download and complete the request form and email it to the Faculty.