Pain Medicine Consultant Profile: New Consultant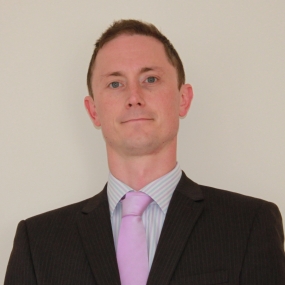 Dr James Wilson
New Consultant
Dr James Wilson is a new pain medicine consultant, based at Maidstone and Tunbridge Wells NHS Trust.
I am a new consultant in Pain Medicine in leafy Kent. I initially wanted to be a scientist and went to Imperial College to study biochemistry specialising in molecular neurobiology. I always found ion channels and receptors fascinating but did not want to spend the rest of my life in a lab so I was encouraged to go to medical school at Guys, Kings and St Thomas'. Whilst there I did one of my special study modules in Phantom Limb Pain which started a lifelong interest in pain.
After medical school I discovered Anaesthesia almost by accident, doing some compulsory lists to improve my airway skills while working in Intensive care. I found it the ideal career option with lots of procedures and no ward rounds. I went into Anaesthesia aiming for a consultant post in Intensive Care.
I missed the continuity of patient care and surprisingly clinics from medicine and felt that in Intensive care we were often preserving life at all costs rather than improving quality of life for patients. I very nearly switched to general practice to be be a more holistic doctor but then I rediscovered Pain Medicine.
I found that Pain Medicine enabled me to still do anaesthetics but also provided me with the patient care that I was missing and indulged my passion in neurochemistry. It also worked well alongside my other interest in regional Anaesthesia.
I did my Pain Medicine training at Ashford & St Peters, Haywards Heath & Brighton and King's College Hospital. I wanted to incorporate Cancer Pain Management heavily in my training so I went to King's because of the very good links with St Christopher's hospice. I teach on the Palliative Care MSc at the Cicely Saunders Institute and for the FFPMRCA tutorials.
I now work in Maidstone and Tunbridge Wells as a consultant in Anaesthesia and Pain Medicine. This enables me to do a wide variety of work, ideal for someone with a low boredom threshold like myself. We have the Kent Oncology Centre on site and two hospices allowing me plenty of Cancer Pain exposure.